我喜欢的咖哩面
以前这档是摆在东南亚花园东方咖啡店里的
后来搬到马来亚银行后面还是被称为东方咖哩面...
This is one of my fav curry mee
previously located at Dong Fong coffee shop, after they shifted to the coffee shop behind Maybank in Seapak, it is still being referred to as Dong Fong Curry mee
这个要RM6...
如果没叫滑鸡的,就是说鸡丝的比较便宜RM4
RM6 for this...
If u choose to have shredded chicken, it will be cheaper at RM4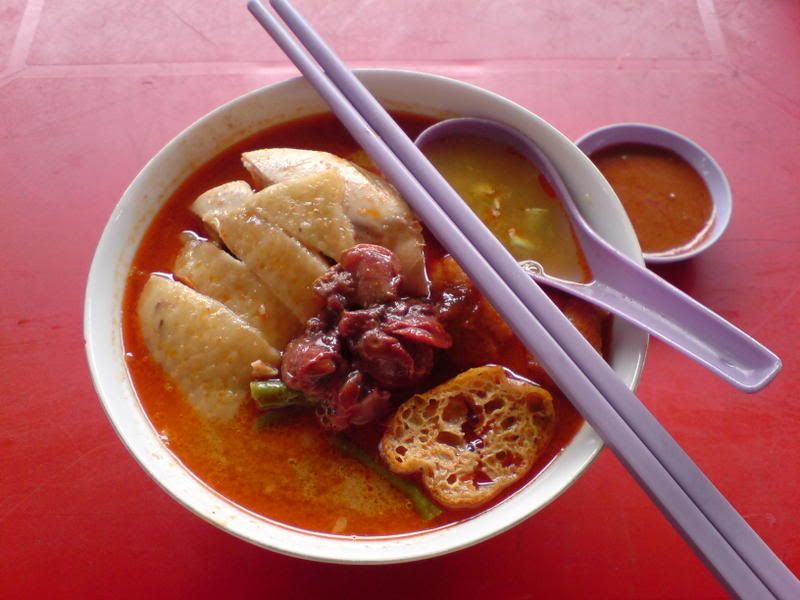 每逢星期四休息...
Closed on every Thursday...